Boskin
M
T
W
T
F
S
S
1
2
3
4
5
6
7
8
9
10
11
12
13
14
15
16
17
18
19
20
21
22
23
24
25
26
27
28
29
30
31
Mistal
M
T
W
T
F
S
S
1
2
3
4
5
6
7
8
9
10
11
12
13
14
15
16
17
18
19
20
21
22
23
24
25
26
27
28
29
30
31
Barn Loft
M
T
W
T
F
S
S
1
2
3
4
5
6
7
8
9
10
11
12
13
14
15
16
17
18
19
20
21
22
23
24
25
26
27
28
29
30
31
YORKSHIRE DALES COUNTRY RETREAT UK
Quality Self Catering Holiday Cottages Accommodation in Skipton, North Yorkshire UK
Barnloft, Mistal and Boskin self catering country cottages have all been individually and lovingly restored from original Agricultural buildings that once housed pigs, cows, horses and even Reindeer! Today, the exposed Yorkshire stone and Oak beams remain as nostalgic features of interest within the country atmosphere of each Dales cottage.
Our three, English country holiday cottages, are surrounded by open untamed moorland and stunning countryside that provides far reaching views of the surrounding Dales area and wildlife. Guests are provided with home from home accommodation that incorporates all  modern facilities at a reasonable and affordable price.
Our self catering accommodation provides guests with peace and tranquillity where only the sound of the clock ticking and livestock grazing in the nearby fields can be heard.
As the Yorkshire Dales are continually beautiful whatever the season, our delightful English country holiday cottages are open all year round.
Gas, electricity, bed linen and towels are all included in the tariff.
We offer cottage accommodation that is flexible for the modern day traveller and are happy to book mid week and weekend breaks, full week stays, between house moves or for that all important family gathering, business meeting or interview.

Everything  is here just waiting to be sampled and enjoyed.
Sorry, we are unable to accommodate dogs.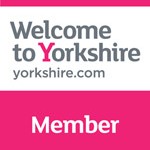 Boskin
M
T
W
T
F
S
S
1
2
3
4
5
6
7
8
9
10
11
12
13
14
15
16
17
18
19
20
21
22
23
24
25
26
27
28
29
30
31
Mistal
M
T
W
T
F
S
S
1
2
3
4
5
6
7
8
9
10
11
12
13
14
15
16
17
18
19
20
21
22
23
24
25
26
27
28
29
30
31
Barn Loft
M
T
W
T
F
S
S
1
2
3
4
5
6
7
8
9
10
11
12
13
14
15
16
17
18
19
20
21
22
23
24
25
26
27
28
29
30
31